Tuesday, June 9, 2015
Mandarin -- Benjamin Fulford: 02:06:2015
The leaders of the Group of Seven Industrialized Nations or G7 are holding an emergency meeting in Germany in a futile attempt to avoid their inevitable bankruptcy. The leaders talk about Greece, the Ukraine, China, the Middle East and other matters as if somehow they are still in control. The leaders need to understand that there is a thing out there called reality and, no matter how long you try to avoid it, it has a way of catching up to you.
7
国集团,或者说
G7
国家领导人,正在德国召开一场紧急会议,徒劳的试图去避免它们的破产。各国领导们讨论着关于希腊、乌克兰、中国、中东、以及其它事项,就好像他们依然在掌权似的。这些领导人们需要明白,有一种东西叫做现实,并且无论你如何去避免它,它都会有办法追上你。
The fact is that, with the exceptions of Canada, Japan and Germany, the G7 nations and their allied Western states have been running a deficit with the rest of the world for the past 40 years. The elephant in the room that nobody talks about is the fact the biggest debtor of all is the Corporate United States.
事实上,除了加拿大、日本和德国,
7
国集团和他们的西方盟国,早已经在过去
40
年里,对世界其它国家欠下了巨额赤字。最为熟视无睹的事实就是,在所有债务国当中,最大的就是美国企业政府。
The rest of the world has made a collective decision to stop financing these Western governments until they stop their constant war-mongering and resource stealing. Since the rest of the world controls most of the real money (i.e. money connected to physical objects) they control the underlying reality. You can eat bread but you cannot eat derivatives or dollar bills.
国际社会已经做出了一个集体决定,去停止资助这些西方政府,直到他们停止他们不断的战争贩子行为,以及资源窃取行为。既然国际社会控制着大部分的诚实货币(即:有实物资产作为抵押支撑的货币),那么他们就控制着基础的现实世界。你可以把面包当饭吃,但是你不能把金融衍生品和美钞当饭吃。
You can trade real things like cars or oil for rice or wheat but if you lose trust, nobody will trade your IOUs for real things. The G7 countries, especially the Corporate United States (as opposed to the Republic of the United States), have managed to postpone the inevitable with fraudulent economic data, offshore slush funds, and derivatives theoretically worth astronomical amounts.
你可以用真实的货物,像汽车或者石油来换取大米和小麦,但是如果你失去了信用,那么就将没有人会用实物商品来换取你的白条。
7
国集团,特别是美国企业政府(与美利坚共和国相反),已经在设法去用欺诈性的经济数据、海外行贿基金、以及理论上价值天文数字的金融衍生品,来拖延不可避免的破产。
However, no amount of zeroes added to astronomical numbers inside Western banks will make any difference so long as these zeroes have no connection to the real world.
然而,只要西方银行当中的钱款并不与现实世界相关联,那么无论这些钱款数额后边有多少个零,都无济于事。
The Chinese have insisted on payment in things, like gold, that actually exist. The American corporate government has, like a once rich junky fallen on hard times, pawned family heirlooms, borrowed from friends, stolen and lied so far to get its next fix of debt. They have stolen Iraqi oil, African gold, Japanese savings and everything else they could get their hands on.
中国人已经坚持要求用黄金等实际存在的东西来作为支付手段。美国企业政府到目前为止,已经像一个曾经一度阔绰过的瘾君子,突然陷入艰难时期一般,倾家荡产、从朋友那里借、偷和骗,来为它的债务拆东墙补西墙。他们已经偷取了伊拉克的石油、阿富汗的黄金、日本的黄金、以及他们所能染指的每一件东西
。
However, since real US GDP has shrunk by 21.4% since 2011, it is becoming impossible for the US Corporate government to keep paying its snowballing debts. The obvious answer is to declare bankruptcy.
然而,既然自从
2011
年以来,美国真实的国内生产总值已经缩水了
21.4%
,那么美国企业政府想要保持偿还它那滚雪球般的债务,正在变得不可能。明显的答案就是宣布破产。
The problem is that very few people are alive today who remember the last time a European country went bankrupt. No Anglo Saxon country has gone bankrupt for a thousand years so the Americans are even less familiar with what bankruptcy really entails.
问题是,那些曾经经历过上一次欧洲国家破产的人,只有非常少的人依然健在。几千年来从没有盎格鲁
·
撒克逊国家破产过,所以美国人甚至对破产是什么都不熟悉。
For those of us who witnessed firsthand such things as the collapse of the Japanese bubble and the bankruptcy of Argentina the future is easier to see.
对于我们这些亲眼见证了日本泡沫经济崩溃和阿根廷破产的人来说,未来很容易看清。
Let us compare these two cases to what is happening to the G7 in order to predict the future.
让我们在这两个案例和
7
国集团正在发生的事情之间,进行一下对比,以便预测一下未来。
In the case of Japan, the bubble burst in the years 1990-1992. The Japanese government knew as early as 1992 the bad debt total was 200 trillion yen (about $2 trillion). However, public announcements then put it at only 3 or 4 trillion yen. Company A would pass on its bad debt to company B who would pass it on to company C, each with a different accounting deadline. It was like an individual using their American Express card to pay their Visa bill and then using the Visa to pay for their MasterCard and then use their MasterCard to pay off American Express. This scam bought time.
在日本的案例当中,泡沫经济是在
1990-1992
年间破裂的。早在
1992
年,日本政府就心知肚明总坏账已经达到
200
万亿日元了(
2
万亿美元)。然而,对外公布却说只有
3
到
4
万亿日圆。
A
公司会把它的坏账转嫁给
B
公司,
B
公司再转嫁给
C
公司,每家公司都有不同的会计最后期限。那就像是一个人,用他的美国运通卡来还信用卡账单,然后用信用卡来还万事达卡,然后用万事达卡来还美国运通卡。这种骗局争取了一定的时间。
Eventually though, a few of the worst companies were no longer able to hide their bankruptcy. I remember interviewing Kichinosuke Sasaki, president of the Togensha, one of those companies, in the late 1990's. He was then the poorest man in the world with a net worth of minus 9 trillion yen (roughly minus $90 billion). He was wearing a silk suit that must have cost him tens of thousands of dollars when he originally bought it but it was pretty threadbare and shabby when I interviewed him.
最终,一小部分最差劲的公司不再能够隐藏他们的破产了。我记得曾经在
1990
年末,采访过东电社公司的总裁佐佐木之助。后来他由于欠下价值负
9
万亿日圆(大约负
9
亿美元)的债务,而成为了世界上最穷的人。他曾经穿着一套,当初买下来的时候,价格绝对不低于数万美元的丝绸西装,但是当我采访他的时候,那套西装却看起来相当破旧而又傻逼。
He told me he the bankers were keeping him half-alive on a miserable allowance. The bankers would not let him declare bankruptcy because that would have triggered a domino effect that would inevitably lead to the biggest Japanese banks.
他告诉我说,银行家们只给他发放可怜的津贴,来让他苟延残喘的活着。银行家们不会允许他宣布破产,因为那将会触发多米诺骨牌效应,不可避免的倒向日本最大的银行。
In the case of Europe, Greece is playing the role of Togensha. If Greece is allowed to go bankrupt then big European banks will have to declare their Greek debt in default and thus be forced to admit they are also in default. No wonder the top managers of outfits like Deutschebank keep resigning. Nobody wants to be the captain of a sinking ship.
在欧洲的案例当中,希腊正在扮演着日本东电社公司那样的角色。如果希腊被允许破产,那么欧洲的大银行们将不得不宣布他们的希腊债务违约,并且由此被迫承认他们自己也违约。毫无疑问,像德意志银行这种机构的顶级管理层将会持续辞职。没有人会想要当一艘快要沉的船的船长。
However, the Japanese experience with the bubble makes it very clear that postponing the inevitable just increases the total pain. The Greeks already know this because they are being forced to play the role of Mr. Sasaki, and be squeezed of everything they have so their bankers can pretend all is well. Average Greek income has fallen 40% in the past five years so that bankers can pretend they are solvent. It will only get worse until Greece declares bankruptcy.
然而,日本人所经历的泡沫经济破裂,非常清楚的说明,如果短痛一直被拖延,就会增加长痛的痛苦。希腊人已经知道了这一点,因为他们正在被迫去扮演佐佐木先生的角色,并且被压榨走了他们所有的东西,所以他们的银行家可以假装一切都很好。希腊普通民众的收入,已经在过去
5
年里下降了
40%
,所以银行家们可以假装他们是有偿还能力的。这种心态只会让希腊的情况更糟,除非宣布破产。
It is much better to declare bankruptcy than to stay chained to an unpayable debt burden.
直接宣布破产,比保持着偿还不起的债务负担,不知道好到哪里去了。
Bankruptcy need not be a bad thing. The first thing people need to understand is that finance is spiritual or psychological. If Greece goes bankrupt, people, buildings, factories, farms, beaches, houses etc. will not disappear. The only thing that will change is how people decide what to do in the future with these real world assets.
破产并不是什么洪水猛兽。人们需要去明白的是金融只是一种精神上或心理上的东西。如果希腊破产了,人民、建筑、工厂、农场、海滩、房屋等,将不会消失。唯一将会改变的是,人民如何决定用这些现实世界的资产,去在未来做些什么。
In the case of Argentina, as well as in the case of Iceland, declaring bankruptcy was a short sharp shock followed by a rapid rise in standards of living. The people were also freed from the clutches of parasitical bankers.
在阿根廷的案例当中,以及在冰岛的案例当中,宣布破产是一个短暂的剧烈震荡,而随后的却是人民生活水平的大幅提高。人民同样也从银行家寄生虫的手中重获自由。
Of course, if Greece goes bankrupt eventually so will the rest of countries using the Euro.
当然,如果希腊最终走向破产,那么使用欧元的其它国家也会纷纷效仿
。
Angela Merkel recently went to China and Japan to ask for money but returned empty handed.
安吉拉
·
默克尔最近去中国和日本请求资金援助,但是却空手而归。
Since there is no other source of money big enough to bail out the German backed Euro, the German financial system is thus also likely to become insolvent sooner rather than later.
既然没有其它足够大的资金来源,能够为德国人所支持的欧元解困,那么德国人的金融系统,同样也因此像是迟早要变得资不抵债。
The end result will be a return to the Deutschemark, the Drachma and other currencies tied to historical cultures.
最终的结果将会是回归到德国马克、希腊德拉克马、以及其它的传统货币上来。
Now here is something to ponder. The European Union Parliament building was deliberately built to resemble the tower of babel. You can see this visually at this link:
现在这里有一些事情要思考。欧洲理事会的建筑被故意设计成类似于巴别塔的造型。你可以在以下这个链接中看到:
The story of the Tower of Babel was that it eventually collapsed and all the different peoples went their separate ways. The new tower of babel was completed in 1999. The question is, where there planners who knew way back then the EU project was destined to go the way of the tower of babel?
巴别塔故事的结尾是,最终那座塔坍塌了,并且所有不同的人们都分道扬镳。这座新的巴别塔于
1999
年建成。问题是,那些规划者何时才能浪子回头,接受欧盟项目注定会重蹈巴别塔覆辙的事实?
Source:
http://antimatrix.org/Convert/Books/Benjamin_Fulford/Benjamin_Fulford_Reports.html#Will_the_revolution_finally_come_2015_06_02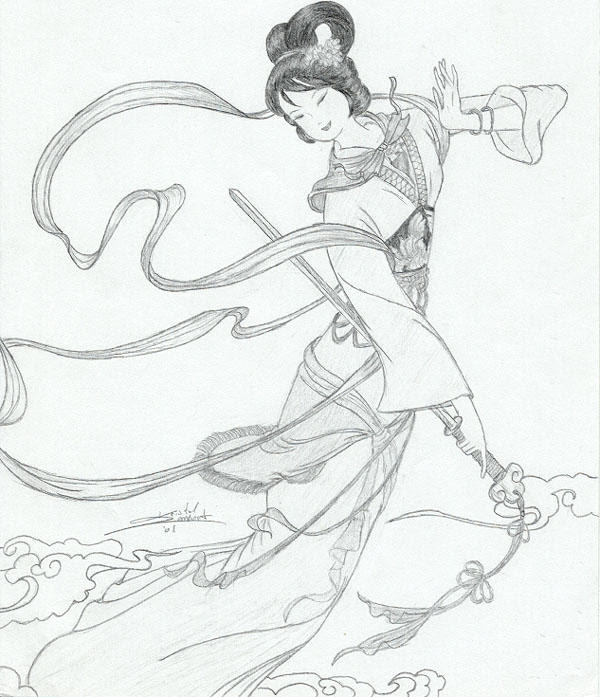 KREMLIN LIST

PUTIN AT VALDAI -- FRENCH

PUTIN AT VALDAI

# NO WAR #NO NATO



Petitioning LA PACE HA BISOGNO DI TE
Sostieni la campagna per l'uscita dell'Italia dalla NATO - per un'Italia neutrale.



FIRMA QUESTA PETIZIONE SIGN THIS PETITION ПОДПИСАТЬ ЭТУ ПЕТИЦИЮ




AL - SIGN THIS PETITION; DE - UNTERZEICHNE DIESE PETITION; BE- SIGNEZ CETTE PÉTITION; BG - ПОКАЗВАЙТЕ ТОВА ПЕТИЦИЯ; CA - SIGN THIS PETITION/SIGNEZ CETTE PÉTITION; HR - ZNAJATI OVAJ PETICIJU; DK - SIGN DENNE PETITION; SK - PODPORUJTE TÚTO PETICIU; SI - PRIJAVITE TO PETICIJO; ES- FIRMA ESTA PETICIÓN; EUA - SIGN THIS PETITION; EE - SIGN THIS PETITION; FR - SIGNEZ CETTE PÉTITION; GR - Υπογράψτε αυτήν την αναφορά; NL - TEKEN DEZE PETITIE; HU - ÍRJA ALÁ EZT A PETÍCIÓT; IT - FIRMA QUESTA PETIZIONE; ISL - SIGNU ÞESSA PETITION; LV - PAZIŅOJIET šo PETITION; LT - PADARYTI ŠĮ PETŽIĄ; LU - REGISTER DIR PETITIOUN; NO - SIGNER DENNE UNDERSKRIFTSKAMPANJEN; PL - PODPISZ TĄ PETYCJE; PT - ASSINE ESTA PETIÇÃO; GB - SIGN THIS PETITION; RO - SEMNEAZĂ ACEASTĂ PETIȚIE; CZ - Podejte tuto petici; TR - BU DİLEKÇEYİ İMZALA




TRIBUTE TO A PRESIDENT
http://tributetoapresident.blogspot.pt/
2017.07.08 - Putin Conference after G20 Summit - RO from Roberto Petitpas on Vimeo.

PRESIDENT

PUTIN

VP + VS